$59.99 – $97.99
Super Cop 2X, Copper Peptide Serum Product Details:
PhD and Biochemist Dr. Loren Pickart's patented best-selling copper peptide serum for acne scarring, wrinkles, stretch marks, pigmentation issues, sun damage and lines, skin regeneration, and healing.
Copper peptides work well in combination with micro-needling and at-home Derma-Rolling, as the micro-needling allows the copper peptide ingredients to penetrate the skin and work more effectively.
For best results start small, use as a spot treatment and gradually increase as your skin is able to handle smaller dosages.
Product Details: Paraben Free. Artificial Color and Dye Free. Non-comedogenic. Best within 36 months after opening. Clinically Proven. Dermatologist Tested.
Super Cop 2X – Extra Strength Ingredients:
Water, hydrolyzed soy protein*, ethylhexyl palmitate, squalane, stearic acid, cetyl alcohol, cupric chloride, PEG-100 stearate, glyceryl stearate, polysorbate 80, glycerin, PPG 2 myristyl ether propionate, phenoxyethanol, leucine, glycine, sodium salicylate, C10-30 cholesterol/lanosterol esters, citrus grandis (grapefruit) peel oil, allantoin, polysorbate 20, aloe barbadensis (aloe vera) powder, vitamin E TPGS (tocophersolan), methylsulfonylmethane, camphor, menthol, retinyl palmitate, vitamin E (as d-alpha tocopherol plus mixed tocopherols: d-beta, d-delta and d-gamma tocopherol), ubiquinone (CoQ-10), xanthophyll (Lutein).
Description
How Do Copper Peptides Work to Heal Acne Scars?
Copper peptides are protein building blocks found in our skin that decrease in number as we get older. They assist in skin healing as well as the production of collagen and elastin, both other critical skin healing and building blocks.
Copper peptides are key ingredients in skin formation and healing, and they are integral to the wound healing process, AKA giving your skin the nutrients it needs to heal acne scarred skin.
You can work with your body to heal itself using a combination of copper peptides and micro-needling.
You can use copper peptides as an acne spot treatment & scar spot treatment by itself.
NOTE: Use our copper peptides in combination with a micro-needling routine for best results. Micro-needling should not be used on active acne, however copper peptides can be used on active acne as a spot treatment as well as on scars as a spot treatment without being used in combination with micro-needling.
*Start with a very small amount of the copper peptides and test on a small area of skin first. Don't use too much as it is strong and you want to avoid and burning or stinging sensations.
Recommended Routine To Heal Acne Scars: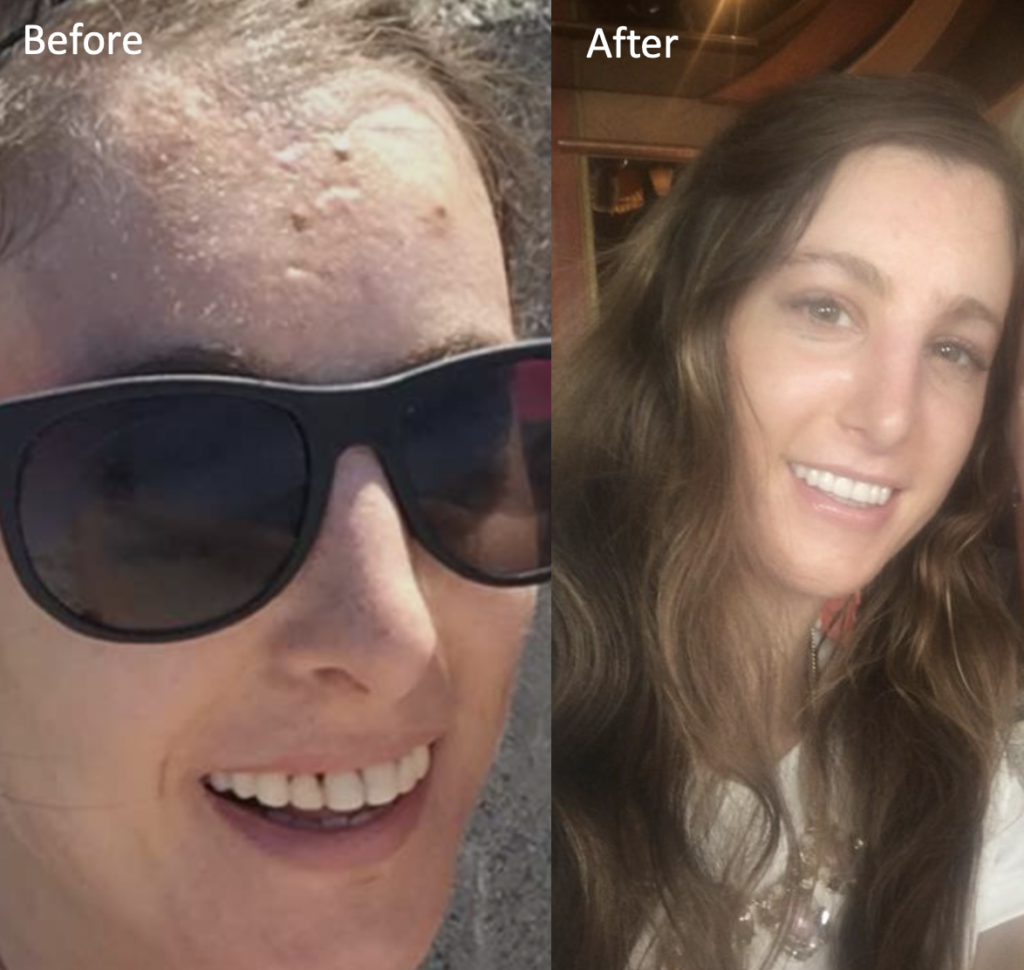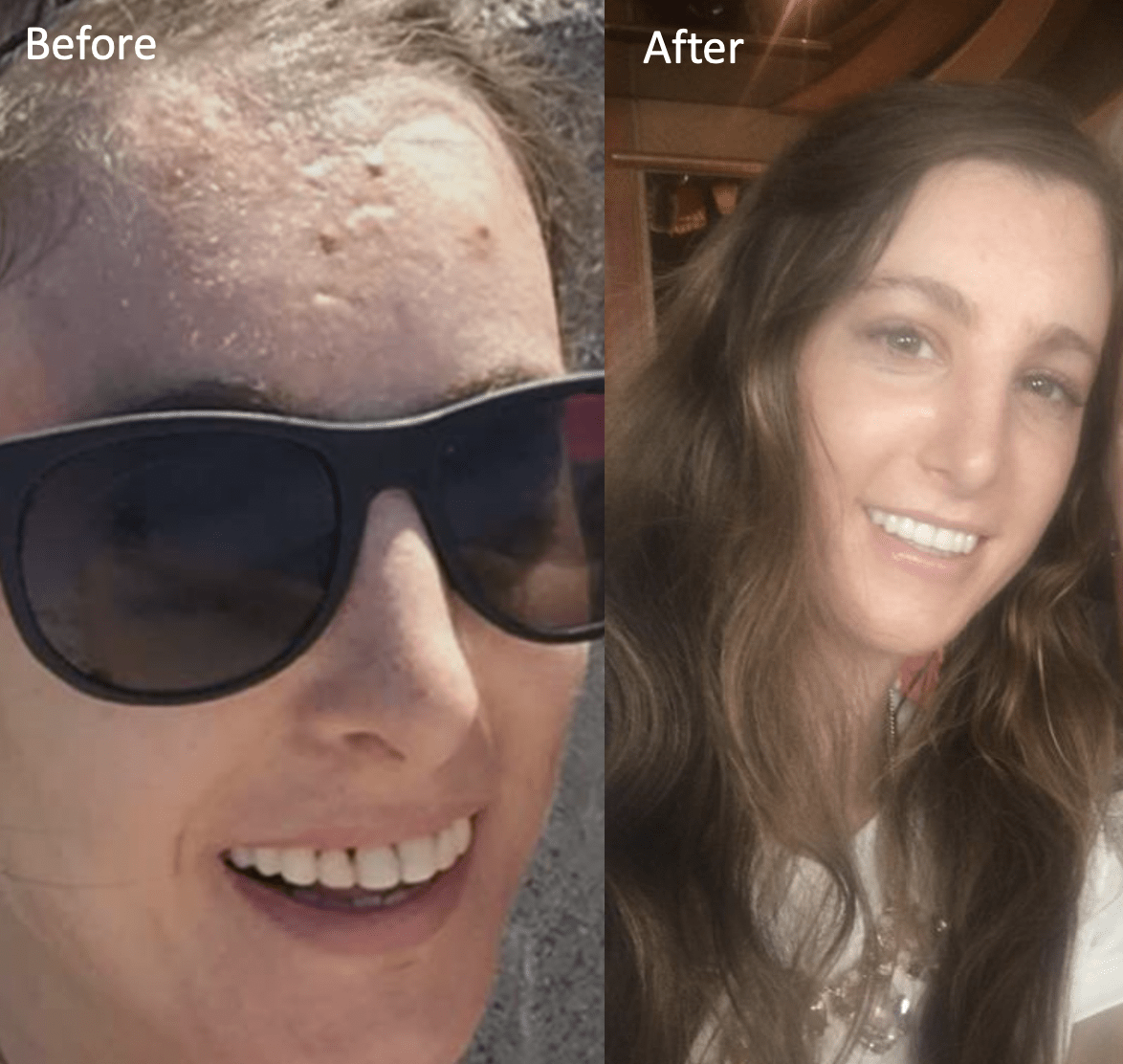 1. Before going to bed, roll a micro-needling device on your acne scarred skin 5 times in each direction avoiding the undereye and nose areas. Increase in needle depth and intensity as you go and get to know your skin better.
2. Apply a light layer of copper peptide serum after micro-needling and for the next few weeks as your skin heals.
3. While skin is healing (during the day, or at night if you do not apply copper peptides), apply soothing, moisturizing ingredients to encourage healing, such as Derma-E gel.
That's it. Repeat this every 2-4 weeks depending on how fast your skin heals, and you'll see your skin start to heal with visible progress each month.
Optional: During the day you can apply Vitamin C serum for acne scars to give skin a glow and increase collagen production, and on top of that apply an exfoliation lotion or serum to increase skin turnover rate to reveal healthy skin underneath more quickly.
Copper peptides work well with at-home derma-rolling and any type of micro-needling, because the needling makes the healing ingredients more easily able to penetrate to deeper skin levels.
In addition to giving your skin the nutrients it needs to heal, copper peptides also work with the micro-needling device to break down damaged skin and collagen to unearth healthier skin layers underneath.
Some notable properties research studies have attributed to copper peptides include:
Reduce inflammation and free radical damage
Stimulate wound healing
Smooth rough skin
Improve skin elasticity
Increase hair growth and thickness, enlarge hair follicle size

Cool benefit of hair follicle growth around skin – The prestigious science journal Nature found that "Skin around hair follicles seemed to be normal, and a layer of fat formed beneath something that normalizes skin appearance— something that doesn't usually occur under scar tissue.
What this means for you: The new hair follicle growth encouraged by copper peptides help your skin appearance get back to normal by building new fat cells underneath the scar tissue.
See the complete "behind the Copper Peptide science" breakdown here.
Usage Tip: When used in combination at the opposite end of the day (not at the same time) with an exfoliator such as the LacSal Cream, damaged skin layers are able to come off more quickly.
Two sizes available:
1oz – $54.99
4oz – $89.99
These copper peptides have been formulated using the purest ingredients and optimal balance – the color is bright blue as it uses a high concentration of pure copper peptide.
Other serums on the market tout themselves as a copper peptide but are simply heavily diluted or do not actually contain peptides, which can be seen in their pale blue or clear colors.
Any solution that has .3% or more copper peptide will be a bright blue color.
*Some serums even add dye to hide the fact they are diluted or fake. Be careful when purchasing to make sure you are getting an authentic serum such as this one.
Get the acne scar treatment quiz sent to your email: